Learning how to become a real estate agent can open many doors for you. These include working in the commercial real estate industry, where commissions are high. This field, though, is different from residential real estate, and knowing what it entails is a step toward succeeding in it.
How to Become a Real Estate Agent Selling and Managing Commercial Properties
In This Article:
How to Become a Real Estate Agent: Basic Requirements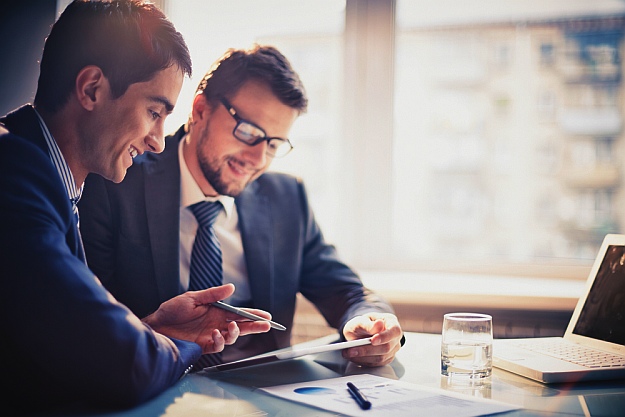 The first step on how to become a real estate agent is to get a license. For this, you need to meet certain requirements. These can vary between states.
Usually, you need to take pre-licensing courses. It may also be necessary to be at least 18 or 19 years old and a legal US resident.
You can get more information on how to become a licensed real estate agent from your state's real estate commission.
Educational Requirements for Real Estate Agents
Whether you want to be a real estate agent or real estate broker, you need to fulfill education requirements. To take them you usually don't have to present a college degree. Some states though, look for a high school diploma or equivalent. Others may accept those who graduate from a vocational course.
Again, the real estate pre-licensing courses can vary. Often, the required number of hours is between 30 and 180. The real estate salesperson and broker education curriculum is set by state statute. Community colleges, universities, and other educational institutions may offer them.
The courses usually focus on the fundamentals on how to become a real estate agent. These include the legal aspects, principles, and practice. Some states may require you to take elective classes besides the mandatory courses.
Once you have completed the courses, you may submit your application to take the licensing exam.
The test is usually in a multiple-choice format, but it can be very long. In California, for example, it can last for three hours and cover 150 questions. The passing grade can also differ according to the state, but commonly it's 75.
If you pass the exam, then you can apply for a salesperson license. It may take a few days to weeks before you can receive it, so be patient.
In the meantime, look for a real estate broker. According to the rules, you need to be under a brokerage to practice being an agent. The good news is, if you already have considerable experience, you can upgrade your career and get a broker's license. You can then operate a brokerage.
Note that the state may require you to take post-licensing or continuing education courses.
Entering the Commercial Real Estate Industry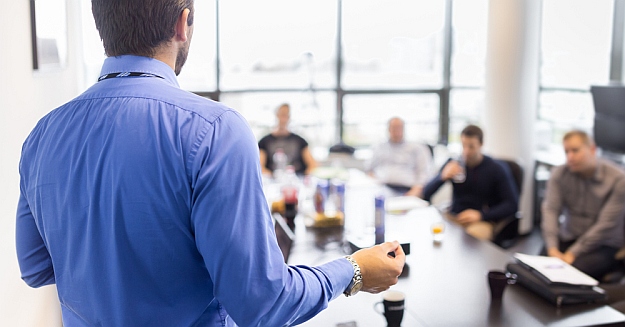 Commercial real estate is a fascinating industry. It may not have as much volume as residential, but the financial opportunities are high. This is because of the significantly higher value of the property.
In order to focus on commercial real estate, you have to look for a brokerage that specializes in it.
Working for a Large Commercial Firm
Large commercial real estate firms are based in bigger cities, and their offices have regional coverage. Within the firm, you will find different areas of specialty. These include commercial leasing for professional and office buildings, retail, medical, educational, and industrial. It can also include investment sales, multifamily or apartment sales, and many others.
In fact, the big ones in the real estate market can have offices around the world. Some of these are Cushman & Wakefield, CBRE, Colliers, and JLL. They can also specialize in one area. For example, JLL has expertise in energy efficiency, smart buildings, and LEED certification. This means clients looking for green buildings may approach them first.
If you start with a large firm, be prepared to know your market and specialty well. Take care to nurture your leads, strategize properly, and move up by closing lucrative deals.
Joining a Regional or Specialty Brokerage
You can also learn how to become a commercial real estate agent by joining a regional brokerage. They can specialize in development, land leases, and property management. They may also focus on certain types of properties such as retail centers, hospitals, or schools. In larger states, you can find the city- or regional- commercial firms like Progressive Real Estate Partners serving the "Inland Empire" in Southern California or John Propp Commercial Group, which is a full-service commercial firm in Denver, Colorado.
Specialties within Commercial Real Estate
Some commercial real estate agents specialize in development and project management. A number of the most successful commercial real estate agents don't broker leases in existing properties. Rather, they oversee the development of commercial real estate projects from conception to construction and long-term property management. This specialty is demanding and requires knowledge of finance, construction, and land development.
Sales agents who are also property managers are more likely to receive a salary besides commission. Duties include winning property management deals, forming strong relationships with property tenants, and hiring and managing subcontractors. You may also need to oversee repairs or leasehold improvements.
If you've ever seen a specialty restaurant in a leased building with interior fixtures, design features, and lighting, all the improvements may be either tenant-based or owner-based. It depends on the lease provisions and other agreements. Knowledge of how to write and negotiate contracts is one of the skills to learn to become a successful real estate agent.
Another career path is to work as support staff in a commercial real estate firm. This is ideal if you don't know your specialty yet. You may be able to work in different departments. These include finance, administration, and marketing.
The Demands of Being a Commercial Real Estate Agent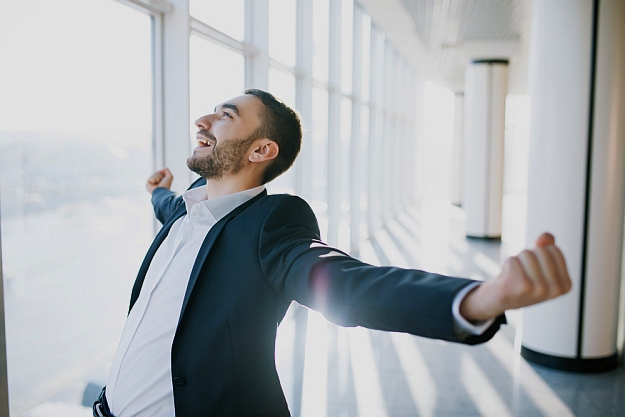 The knowledge you get from learning how to become a real estate agent is just one thing. Commercial real estate is stressful for a lot of reasons. First, you're dealing with investors, entrepreneurs, and officers who need to make tough financial decisions. Second, the money involved can be daunting. These people want nothing but the best from you.
To be successful, you should be ready to work long hours, build a network of clients, and connections, and go the extra mile to provide quality service. Sometimes making the right phone call at the right time could be the difference between making and losing an important client or deal.
Besides knowing the local regulations and state laws, you should also be adept at leasing conventions, finance options, and construction and maintenance.
Most commercial real estate agents don't spend a lot of time in the office. Instead, they are outside, talking to or meeting with clients, facilitating deals, or keeping track of the property developments. This makes it a nice job for someone who's active and sociable.
What's a typical day for a real estate agent? This comparison between 1997 and 2017 gives you a glimpse:

The lessons on how to become a real estate agent are what you need to give you a good head start in this career. As long as you're willing to put in the work, the sky is the limit for you. You will have a fruitful, rewarding career you can do for years.
Do you know the 4 prospecting questions prospects love to answer? Trying to figure out how to get your prospects to open up to you? In this free webinar session, Massimo Group COO Bo Barron shares the 4 golden questions you can use to take control of the conversation, and up your prospecting game. Watch the webinar here.
Up Next: What Is A Real Estate Brokerage?