Learn the EXACT 6 STEPS we have proven to have the GREATEST IMPACT on what will take commercial real estate brokerage professionals to 7 FIGURES
We have CRE Coaching Programs to help you grow at every stage of your career… Whether you're brand new and trying to build a pipeline, or mid-career and plateaued, or a market leader and still wanting more.
Elite 1-on-1 Coaching
1-on-1 program for CRE Professionals who want to dominate their market and create true margin (both personally and professionally).
This is our most exclusive program, designed for those who are in control of their business, or wish to get there.
CRE Accelerator
This hybrid self-paced group coaching program is for CRE Professionals who want to jump-start their personal businesses.
CRE Accelerator is for the mid-career professional who wants the essential systems and processes that create a thriving, personal CRE practice.
DISCOVER HOW THE MASSIMO GROUP'S PROGRAMS HAVE HELPED REAL ESTATE PROFESSIONALS JUST LIKE YOU TRANSFORM
THEIR BUSINESSES AND THEIR LIVES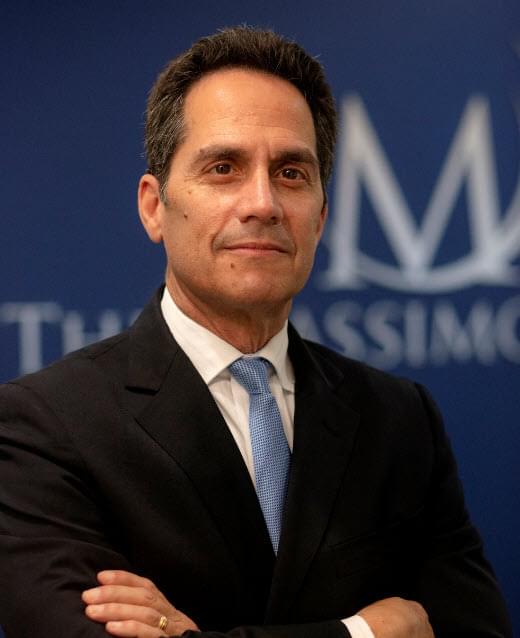 About
Rod
Santomassimo
Rod Santomassimo has an entrepreneurial passion for helping CRE professionals grow their GCI while spending less time in the office. Prior to the Massimo Group, Rod graduated from the Fuqua School of Business at Duke University with an MBA. He then traveled between senior executive positions in various industries, and a variety of entrepreneurial ventures, even becoming a patent inventor along the way.
Fast forward a few years, Rod has now worked with 2,700+ commercial real estate professionals who (after implementing the Massimo Methods™) now out-earn their peers by more than 7x. Rod's secret to helping CRE Professionals create more margin in their life comes down to 1 key statement, "Knowing isn't doing".
Rod's Latest Best Selling Book
For Commercial Real Estate Professionals Who Want To Dominate Their Market
The initial excitement of starting a commercial real estate practice can quickly turn into a whirlwind of chaos and confusion.
Knowing Isn't Doing provides you with a roadmap that will turn the chaos to clarity and confusion to confidence. More importantly, it will provide you with the professional, personal margin you envisioned.
13 + Years of Proven Results
Commissions and Fees Members Earned in 2021
Average Gross Commission Last Year