I was at Duke University campus a while back for a highly anticipated event. Loyal followers might have thought – "Of course Rod went to the Duke/ UNC Basketball Game," which was the same evening. But that would have been incorrect.
I was at Duke to watch a performance by the world-renowned Ailey II Dance company. This would be my first foray into "modern dance," and admittedly when my wife informed me that we would be attending, at the same time the Duke/UNC game was airing, I was not too thrilled. Certainly, she and the kids could go without me, I mean it's the Duke/UNC game!
Alas, I reluctantly agreed to go and gave a trivial thought of potentially enjoying myself. Thank goodness I went. My mind was not just expanded, but blown away. These were the greatest dancers I had ever seen. The combination of grace, strength and perfection is something everyone should behold. It was simply natural to ask the question how can anyone get this good at one thing?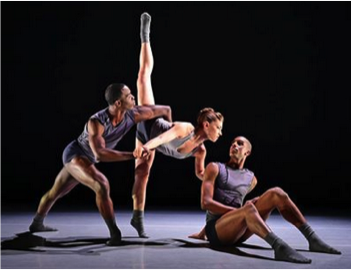 So I asked. You see, I have access to an insider's perspective. My wife had purchased these tickets, for this sold-out show, months in advance as her niece (pictured) was one of the twelve performers in this incredible dance company. I knew our niece had been performing for years, traveling the world and perfecting her craft. What I didn't realize was the relentless pursuit for perfection.
The dance company performs scores of shows throughout the world each year. Prior to each performance, they review their previous show and then conduct a full, 2-plus hour, dress rehearsal in the afternoon before the evening performance.
As great as each of these individual dancers are, they appreciate they can always get better. They never simply assume they are prepared and "wing it". They practice for that specific stage, that specific performance and ensure they leave their audience wanting more.
So how do you prepare for the perfect pitch? Here are 3 questions to ask yourself to perfect your CRE pitch.
1) Do you understand the environment for which you will present?
2) Do you practice, with each team member, exactly what you want to share with your audience?
3) Do you reflect on your performance and implement the changes that will make your next presentation even better? 
For the record, as our niece shared with me after her incredible performance, Duke lost to their/our archival UNC; and I couldn't have cared less. When you get to watch perfection, everything else is quickly put into perspective.
Do you have a pitch that you need to perfect? Let us help you craft and deliver the perfect pitch.