Not all highest-paid commercial real estate brokers are the wealthiest ones – read on to find out why.
Why Some Commercial Real Estate Brokers Don't Become Financially Successful
Many commercial real estate brokers choose this career because of money. There is no ceiling to an individual's income potential.
In reality, most of them make less than they would if they simply had a job. The most recent national commission survey suggests the average CRE professional grossed about $120,000 last year. That's an average $60,000 net income.
When you are a CRE professional, you own a business. It's not a job, and for most, there is no salary. You earn what you deserve (not what you want).
On the other hand, there is also no limit to what you can earn. From a pure income perspective, commercial real estate is one of the most rewarding professions you can pursue.
So why do most CRE professionals continue to live from deal to deal, commission to commission, and year to year?
1. Treat Your Profession as a Job
Commercial real estate is a profession. There is no 9-to-5 schedule, bi-weekly paychecks, or 2-week vacation policy.
However, many of the brokerage owners and managers I speak with consistently share that this is the mentality of their brokerage staff. Even worse, their staff looks to their broker as an employer and view themselves as employees.
2. No Financial Plan in Place
Living on a commission to commission basis is the same as living from paycheck to paycheck, if not worse. At least paychecks are consistent.
Many commercial real estate brokers also spend every dollar that comes in – first on expenses, then on material items. The different brokerage firms I talked to shared with me how their team members are more likely to go out and buy a new set of golf clubs or a new car than set up a 401(k), Roth IRA, or defined benefit plan.
3. Keeping Up with the Joneses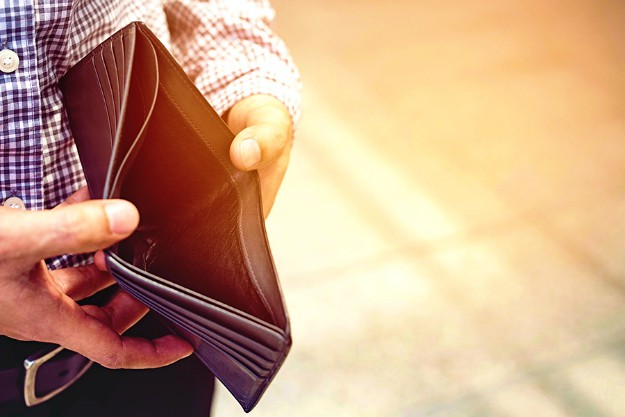 As commission and income increases, so do the expenses of commercial real estate brokers. They are spending on a bigger house, newer car, club memberships, and miscellaneous material items. However, they don't have any regard for personal investments and savings.
The McMansion quickly becomes the "money pit" as soon as the market shifts and the commissions dissolve.
4. Being in the 90% Entrepreneurship Zone
Think of every business owner you know: the dry cleaner, the McDonald's franchisee, your dentist, the person who cuts your hair, and everyone in between. They are all entrepreneurs.
Author Dan Sullivan wrote about the three tiers of entrepreneurship. About 90% simply look to pay their bills, 9% look to significantly increase their quality of life, and only 1% looks to achieve profound exponential growth.
This is also true with commercial real estate professionals. The vast majority acts as if all they wish to do is pay their bills.
5. Never Invest in Themselves
Many want to know how to become a wealthy real estate agent, but only a few commercial real estate brokers invest in themselves.
They prefer a new set of golf clubs than a course on presentations, an industry designation, or mentoring. Unless you increase your value, you will never become more valuable than you currently are.
MoneyCoach shows us how to grow our income with these common types of investments:
To be one of the most successful commercial real estate brokers, talent and connections are not enough. You need to have a growth mindset. This way, you will always learn to think outside the box, hit and make new goals, and find ways to grow your profession and business.
Do you have trouble finding and dedicating time to prospect? In this free webinar session, Massimo Group COO Bo Barron will share with you the 4 tactics used by Top Producers to find and protect time for prospecting! You can watch it by clicking here.
Up Next: 10 Things Successful People Never Do Again
Editor's Note: This post was originally published on February 27, 2017, and has been updated for quality and relevancy.