What a great business to be in! Over the years, I've spent a lot of time thinking about the virtues of being in commercial real estate, especially after a particularly difficult week, and I quickly realize how lucky I am to be a part of such a dynamic industry AND that I genuinely enjoy this business.
Why You Should Choose A Commercial Real Estate Career Path
In this article:
Is Real Estate A Good Career Choice?
One of my roles as owner of Progressive Real Estate Partners is recruiting new brokers, and sometimes I'm asked: "Why someone would want a career in investment brokerage." Here are a few of the reasons:
1. Risk VS Reward
It's difficult to think of another business that provides so much reward compared to the amount of risk required. For the most part a commercial real estate (CRE) investment sales broker is just risking their time, a relatively small amount of money and their knowledge for a business in which the top earners make over a $1M a year.
2. Quality of Life
Although there are a lot of demands in CRE, brokers have plenty of flexibility in planning their schedules and being able to achieve a balance between their job and home life. Many careers with the same high earning potential involve a lot of travel and time away from home. Most brokers are able to be home every night, have few work-related weekend commitments and have the flexibility to leave in the middle of the workday to handle personal business. Don't get me wrong – this doesn't mean you can make a great living while taking a lot of time off. It just means you have flexibility.
3. Working with Positive People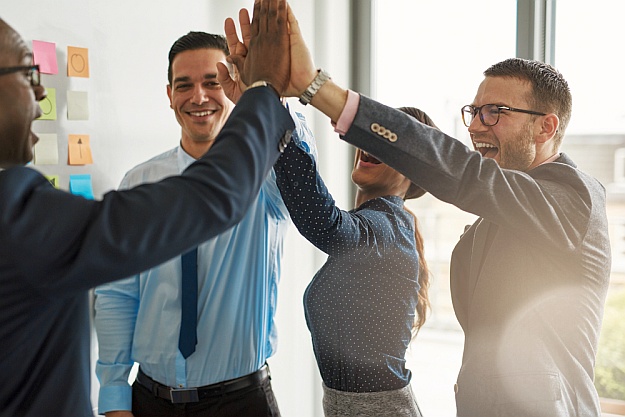 In general, real estate people are optimists. No broker ever lists a property because he/she thinks they can't sell it. No broker represents a buyer thinking the buyer will never do a deal. No matter how good or bad times are in real estate, the players believe all will be okay compared to many other industries. I'll take hanging out with real estate people VS just about any other group of people any day of the week.
4. Working with Successful People
Someone who owns a $1M retail building or a $10M-plus shopping center, generally speaking, is usually fairly financially successful. Since one of the goals of all brokers is to create a better financial future for themselves and their families, it certainly doesn't hurt to spend time encountering successful people. This business provides the unique opportunity to be around many highly accomplished executives and to learn from their careers.
5. Amazing Personalities
Talk to any broker and I'm sure they can tell you about more than a few clients who are incredibly eccentric, generous, obnoxious, pleasant, or some combination thereof. As a result of the diversity of cultures and personalities that brokers encounter, they get to work with a tremendous variety of people. I've always joked "This would be an easy business, if not for the people." The technical side of investment brokerage is not that difficult. It is really the people and personalities that make the business both fun and exciting.
6. A Constant Education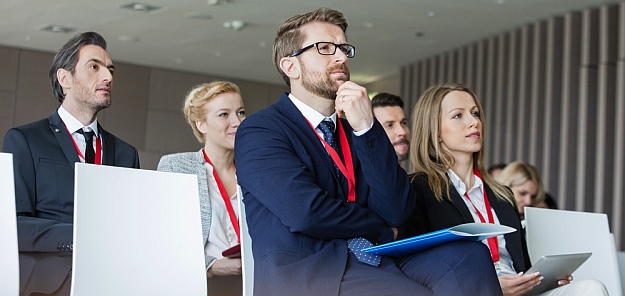 Even after 20+ years of being in CRE, there is virtually never a day when I don't learn something new. Even when I thought I had seen it all, I seem to encounter a new situation. Sometimes its information about a new retailer or buyer in the marketplace OR it's something in the news that applies to our business. Industry organizations like ICSC and ACRE host regular conventions and events that include learning opportunities. Anyone who has even a little bit of intellectual curiosity will get more than their daily dose in CRE.
7. Commission Paid at Closing
It is great to close a deal and receive a check the NEXT DAY (and usually a fairly sizeable check). For those who have been in the leasing business, you know how much time is devoted to getting paid. Nothing is more satisfying than receiving a big check you didn't have to chase.
8. It's Not Residential Brokerage
If you've never been a residential broker, you may have no idea of what I mean, BUT, if you are a residential broker transitioning to commercial, you know exactly what I mean. The commercial side is far more logical and "business-like" than residential, which is based much more on emotions. The commercial sector also offers an infinitely better quality of life because there is no expectation that a broker will be available 24/7, whereas a residential broker is expected to be available virtually around the clock.
Do you have the right personality for a commercial real estate career path? Here is Teddy Smith enumerating what you need to be the best real estate agent:
Investment brokerage is an amazing career with very low barriers to entry and the opportunity to achieve great personal success and financial reward. I'm always looking for new brokers to add to our team of experts at Progressive Real Estate Partners. If you know someone that is interested in a career in commercial real estate, I invite them to reach out to me to discuss their career path at [email protected].
Get known, connect instantly, and win more business! In this webinar session, Bo Barron will show you how presence, a great value proposition, and a targeted prospecting campaign can grow your business without chaos! You can watch the webinar here. 
Up Next: My Favorite Virtual Assistant Portals for CRE


---
Brad Umansky is also the author of the best-selling commercial real estate book Value Added – Successful Strategies for Listing & Selling Investment Real Estate. 
Editor's Note – This post was originally published on August 6, 2016, and has been updated for quality and relevancy.