Read on for some time management strategies you can use to get more things done and minimize your struggle in managing your time.
In this article:
Work Hard, Work Smart: 9 Best Time Management Strategies for Realtors
1. Review Your Current Time Spent
Before you start with other time management strategies, you need to review how you spend your time first. Track how much time you spend on meetings, email, transportation, breaks, calls, and other tasks in a week.
You can then shorten time consumed on answering emails to make more time calling clients. There are available apps like RescueTime that tracks the number of hours you spend on applications, documents, and websites.
2. Set Specific Times For Specific Tasks
As CRE agents, you need to juggle your time with meetings, contracts, emails, cold calls, etc.
Practice setting time limits or time schedules for important tasks such as client meetings and prospect calls. This will let you do crucial activities that will set you up for greater performance results.
You can set aside an hour every day to call prospective clients to ensure your pipeline is expanding; or an hour for every client meeting. Setting a time limit for client meetings will let you meet more clients and close more deals.
Cold Call Definition: It is also known as cold canvassing. In sales, this is one of the effective strategies in reaching a potential customer through phone calling or visiting a possible consumer.
3. Create A Not-To-Do List
A not-to-do list for the day or week is proven to be effective than a to-do list. This list will let you prioritize things or tasks that worth your time and attention.
The logic is just so simple. What you do not do determines what you can do.
4. Automate
Use available apps and software to automate some tasks. Instead of doing everything yourself, why not use technology to help you be more productive? Here are some apps that can help you:
Freshsales is a Customer Relationship Management software that allows you to keep track of all client record: likes, birthdays, and addresses. You can even automatically send a greeting to your client.
Who knows, they may even have a cousin or a family friend looking for a Commercial Real Estate agent. The brownie points can possibly lead you to another great deal.
GoCOnnect is another CRM app that includes actionable plans, notifications, and reminders, lead follow up, and checklist management.
5. Delegate Tasks
Learn how to delegate some tasks to your assistant, if applicable. An assistant can handle tasks like updating the client list, managing social media accounts, finding contact information, appointing client schedules, and many others.
There are virtual assistants available on the internet for $5-10 an hour.
RELATED: A Step By Step Guide For Setting Team Goals Effectively
6. Stop Procrastinating
In the commercial real estate industry, every phone call made is important to get clients. Every unanswered email is a deal undone. Procrastinating will only make you less productive and increase your stress and anxiety levels.
7. Maximize Travel Time
Real estate agents spend more time on the road compared to other professionals. Even though you cannot use your travel time to answer emails or update your social media page, you can still maximize it.
Although traveling can be time-consuming, you can still use this time effectively to become more productive. While on the road, CRE agents can listen to podcasts and audiobooks that let them learn more about effective sales strategies.
Additionally, you can also listen to news about the area so you can have more topics you can talk about with the client.
8. Declutter Your Work Station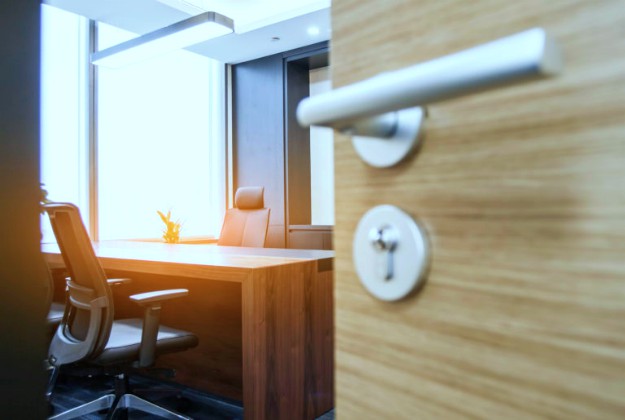 Having a cluttered workspace distracts the mind from focusing. Try to find something from your workspace.
If it takes more than 5 seconds to locate it, it may be time to spring clean your office. Once your office is as decluttered, as it should be, your mind will be more creative, productive and focused.
9. Take Mini-Breaks
Taking a break is as important as other tasks. Having a 5-minute break every hour can keep your mind from overworking. More importantly, it is a healthy way to stay productive, creative and happy.
For more productivity tips, here's a handy infographic for reference. Don't forget to download, save, or share this with your friends:
Commercial real estate agents need time management skills to use their time efficiently. With time efficiency comes more productivity.
Get known, connect instantly, and win more business! In this webinar session, Bo Barron will show you how presence, a great value proposition, and a targeted prospecting campaign can grow your business without chaos! You can watch the webinar here.