Wondering what team building activities your team could do? We have listed 10 fun activities that can help everyone boost their daily performance!
In this article:
Best Team Building Activities You Need To Try For Your Team
As the saying goes, teamwork makes the dream work. One way of making a quick check if your team does work is through team building activities. These activities help promote productivity by fostering familiarity between members.
Inside the Office
Team building activities don't necessarily require to be held outside the office premises. You can hold simple daily activities that can shake off the stress among the employees. Here are some examples:
1. Propose a Water-Cooler
The water-cooler effect is a psychological phenomenon that describes how casual conversations between people are more likely to happen around coffee dispensers or water-coolers. Stimulating the water-cooler effect in the office can be done in simple ways. You can propose a social media group chat for non-work related topics. Through this, everyone in the office can have an avenue where all of you can talk about anything. This is a simple but effective activity to enhance chemistry.
2. Take Meals Together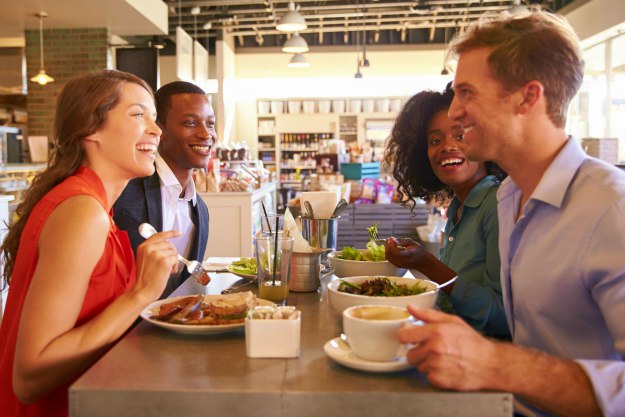 This is one of the easiest team building exercises. Taking breakfast or lunch breaks together at the office gives everyone an excuse to get to know each other more. Everyone can bring food to share to save a little. This can quickly turn into an office habit where everyone can have an assigned dish to bring. Ordering take-out or delivery works, too. The whole office can grab lunch together during birthday and other work-related celebrations, too.
3. Join Office Activities
There are a lot of quality team activities that can be done in the office. One example would be joining online or social media contests. There may be different restaurants that offer discounts or freebies when you join their contests. Signing up together for career trainings would be beneficial, too. There are quick online lessons that can be taken during breaks, as well. Another option is joining office cleanliness or recycling drives. Not only will the office be more eco-friendly, but the whole team may also learn together a thing or two about sustainability. If your team is into sports, everyone can join annual sports events or fun runs. Holidays such as Halloween and Christmas are great opportunities to be creative together as well.
During Work Hours
4. Promote Non-Work Huddles
Huddles can be for non-work related things as well. During common breaks, everyone can unwind by watching some videos together. If everyone is into TV series, maybe a quick break can be dedicated for a short episode. If someone is celebrating his or her birthday soon, a huddle period can be dedicated to designing the celebrant's desk. There are also some office games you can play as well. These simple activities can provide everyone an avenue to quickly destress. Moreover, even before meetings, your team can insert some quick non-work huddles as ice breakers, too.
5. Put Up a Dare Jar
To spice team building exercises a little bit, you can put together a dare jar. To start, everyone should have a dare in mind that he or she promises to do. For every time someone breaks the dare, there will be a fine of a few dollars to be put in the dare jar. This may be a good way to promote competitiveness and common inspiration to everyone. More importantly, this can help some people to say goodbye to a few habits they have always wanted to break.
Outside the Office
If everyone in the office is more into bonding outside work, then we have also listed a few recommendations to you.
6. Learn New Things Together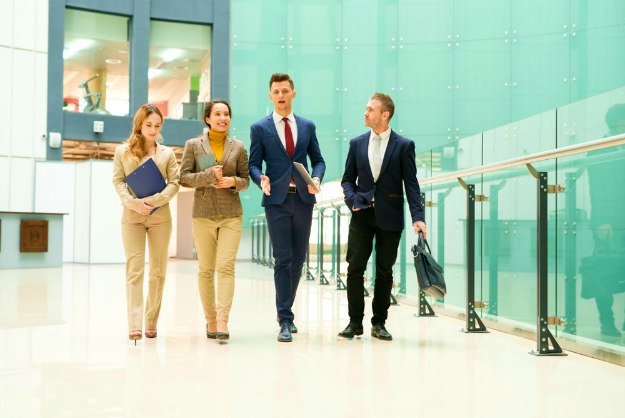 Learning a totally non-work related subject together can help everyone see each other from a different perspective. Your team can try attending some quick classes together such as yoga or spinning. Everyone can attend conferences together. Taking museum tours or art classes such as pottery-making or painting can be great options, too. If your office buddies are into sports, maybe you can play ball or go bowling together. These team building activities may only be for a few hours but they can help everyone get to know each other on a more personal level.
7. Invite Families Over
Lastly, everyone can invite their families to work for special events. Bring the family over for holidays activities like trick-or-treating on Halloween or celebrating Thanksgiving. If allowed, summer outings can be open to family and friends as well. These can be really broad team building activities, especially since everyone's family members will be there. Inviting families over can be a great way for everyone to know each other's backgrounds. This can help everyone understand each other's inspirations, as well.
8. Set Weekly Lunch-Outs
This is the most delicious way to set a team building activity. Everyone in the office can set weekly lunch outs in different places. This can be a great way to explore more cuisines and discover good places together. This can be a money-saver, too, since a lot of restaurants offer group discounts.
Beyond Work Hours
9. Bond Even After Work Hours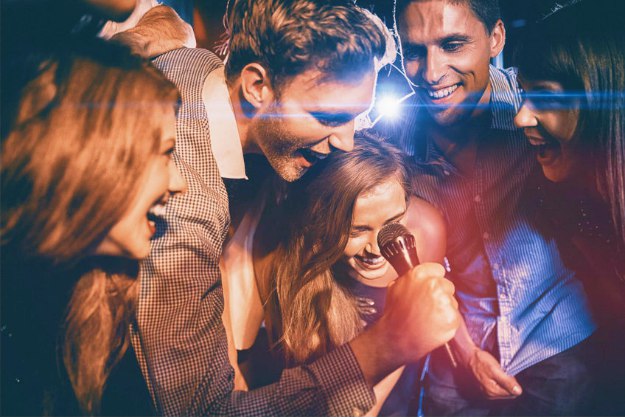 After-work bondings is a great way for everyone to unwind, especially after a long week of work. One example could be going for after-work drinks or an hour of karaoke. Or, if your team is into getting more fit, everyone can go for a quick jog after work. Carpooling with work buddies aren't just cost efficient but provides opportunities for great conversation-starters as well.
10. Go on Short Trips

Excursions can be great especially if almost everyone is into traveling. Going on weekend retreats, visiting farms or just going hiking can produce a great time of bonding between team members.
These are just a few ways to get to know everyone in the office. Remember that team building activities don't always have to be done outside of work. Simple ways of getting to know each other can be done inside the office as well.
---
Get known, connect instantly, and win more business! In this webinar session, Bo Barron will show you how presence, a great value proposition, and a targeted prospecting campaign can grow your business without chaos! You can watch the webinar here.
Up Next: 6 Shifts in Commercial Real Estate That Demand a Team Approach