This past Thursday afternoon I was taking some personal time and walking with my parents and son outside a lifestyle center when the calls started coming in. First from my sales director, then my assistant, both informing me our email account got hacked and we were not able to send, receive, or even access our emails. Soon came the calls from clients, prospects and friends calling me, sounding almost frightened, "Rod, did you send me this document, or is it spam?!" Read on to learn what to do when you get your email hacked to better protect your privacy in the future.
Email Hacked? | What To Do If Your Email Gets Hacked
In this article:
Email Compromised? Follow These Steps
We have all been there or will possibly be there in the future. Allow me to share some quick steps you should consider if, and when, this happens to you.
1. Don't Panic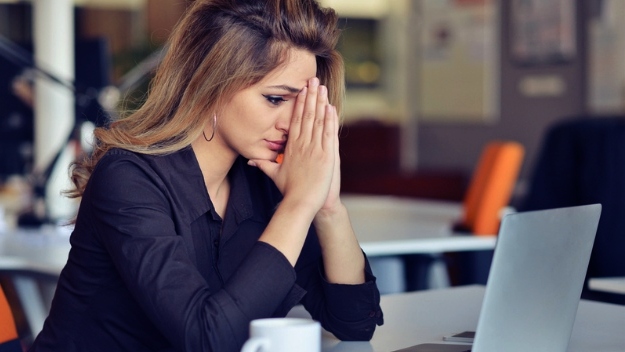 Everyone around me seemed to be in a panic. This is when I generally install my "worry rule". If it's something out of your control, and you can't do anything about it, then do your best not to worry. If it's something in your control, then there is no need to worry about it. Just focus on those items you can control.
2. Contact Your Email Admin
Most likely you can't email them, so pick up the phone and tell them immediately of the issue. You should have their number in your CRM and not in some list in a file you saved in your email folders. Won't do you much good if you rely on your email for your contacts and you can't access them. For us, we immediately called our Google Apps support/consultant and they immediately resolved the email issues and reset all our passwords. They also shared with us that this happens to everyone. However, there was still more to do.
3. Reset ALL Your Passwords
Change the passwords not only on your email system but for all your programs. It is unfortunate, but likely you shared your passwords and other confidential information in your emails. Also, don't create your own passwords, as they are likely more obvious than you care to admit. Use password auto-generation tools. Just Google "best password generators" and you can find several.
4. Let Everyone Know About The Hack
You may feel embarrassed at first, but what the heck do you need to feel embarrassed about! Worse, what if one of your clients, family members or friends downloads a virus from an email generated from your system? As soon as we learned of the hack, we sent a mass email out to everyone on our contact list, letting them know about the compromise in our email system and which specific emails to delete. We also assured them that we were doing everything to remedy the situation. Also suggest that they run a virus scan, simply to be safe. Being proactive will also reflect that you are in control and taking the issue seriously.
5. Notify Your IT Department
Speaking of virus scans, you don't know what the intentions are of the hack, so make sure you get your computer systems scanned and swept as soon as you can. Some of you may work independently, so it may seem like a pain to bring your computer into someone for checking, but be safe. We immediately called our computer support vendor and they scanned all our computers. Thankfully our attack was only limited to our email, but it was a phishing attack none the less.
6. Keep An Eye On All Your Financial And Personal Records
Depending on the level of the attack, which you can't really ever tell, you need to make sure none of your major accounts were also compromised. Monitor your financial records, credit accounts, and general stuff as such. You can be proactive and cancel all your credit cards, but hopefully, you have proper protections in place.
7. Enjoy The Moment
What! How can you possibly enjoy getting hacked? If you have the right team around you, like we fortunately do, you get to spend some time without emails!! Believe it or not, it really makes that personal time so much more enjoyable. Once I shared with our team these steps to address the hack, I went back to enjoy time with my folks, knowing I would be email free, if only for a few short hours.
Anson Alexander lays down the steps you need to take when your email gets hacked in this video:
When you have your email hacked, don't fret. Follow these steps to know exactly what to do when your email gets hacked. However, prevention is always the best cure. Consult with your IT department on how you can make your emails as secure as they can be. There might be a fair amount of work, but securing your email will never be a bad thing for your company.
Get known, connect instantly, and win more business! In this webinar session, Bo Barron will show you how presence, a great value proposition, and a targeted prospecting campaign can grow your business without chaos! You can watch the webinar here.
Up Next: My Favorite Virtual Assistant Portals for CRE
Editor's Note: This article was originally published on July 27, 2015. It has been updated for quality and relevancy.