Storage units just might be the key for you to get into commercial real estate. Here's how.
In this article:
Investing in Storage Units | What You Need to Know
Storage units definition: A storage unit, otherwise known as a "self-storage unit" or "mini storage," is a property (or a part of it) that a self-storage facility business rents either to an individual or to another business.
What Is a Class C Storage Facility?
As mentioned, storage facilities provide individuals and businesses a place for storing personal property. Tenants who require extra space for storing items rent a storage space in those facilities.
A standard storage facility also provides other storage solutions such as boxes, locks and other packing supplies the tenants or customers might need.
Most people fear to invest in commercial real estate because of a lack of development capital. However, one strategy they probably do not know about is investing in these storage facilities, particularly the Class Cs.
Investors could easily buy these for less than the cost of a single-family house.
Now, a Class C storage facility is often an unfenced, single-level site that is generally older compared to a Class B or a Class A property. These storage units are most likely in need of updating and repairs.
Often, a Class C storage facility lacks the security and amenities that a Class B or Class A property has. Additionally, it may also be in an area with poor access and limited visibility. As a result, rental rates for it are lower in comparison to rates for a Class A or Class B property.
While investing in these Class C storage units may not sound so appealing, the savvy investor could turn a fortune out of them.
A lot of these investors focus solely on Class C storage facilities. They invest in said storage units, improve them, and turn them into solid Class B contenders.
The leap from a Class B property to a Class A property can be difficult. However, turning a Class C facility to a Class B facility is not as challenging as you might think. In fact, it requires very little work and capital.
How Do I Look for Class C Storage Facilities?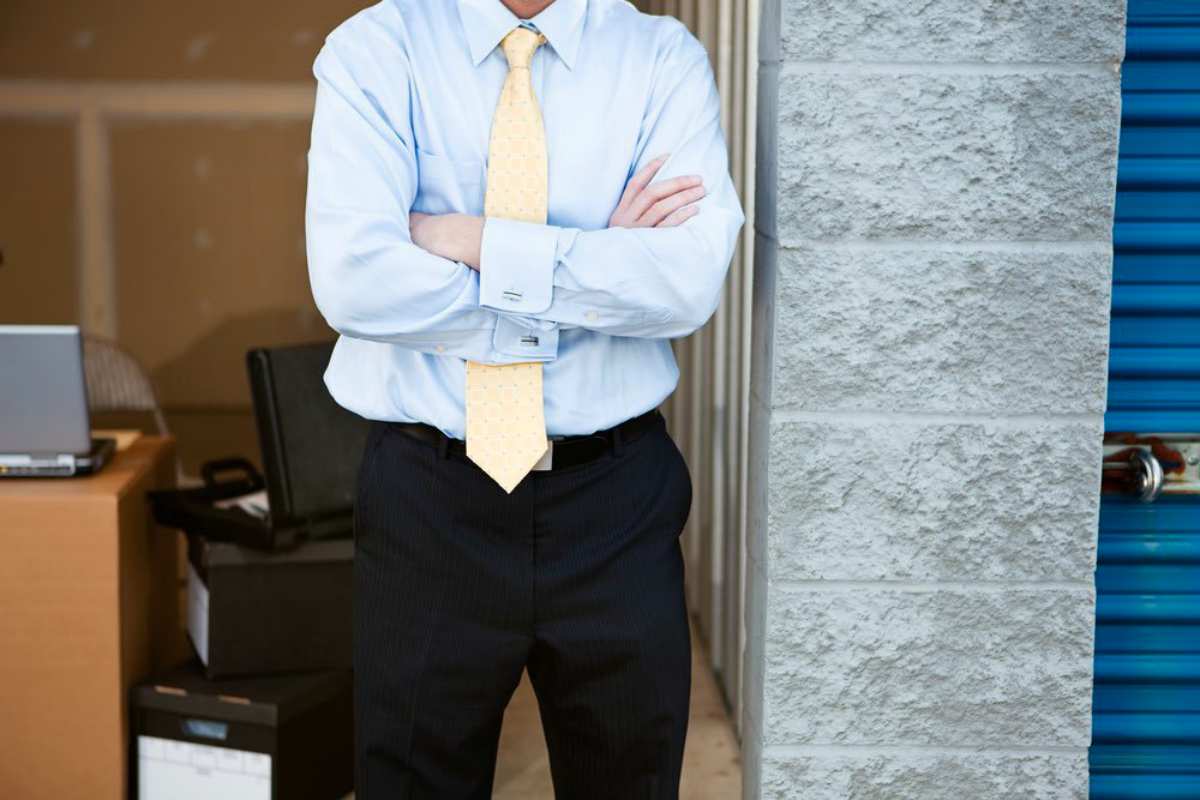 Looking for a Class C storage facility is a lot easier than you think. It might even be easier than looking for a good old, single-family house.
Some of these storage facilities are actually listed with business or commercial real estate brokers. Others you can easily find on commercial and self-storage websites.
Purchasing directly from list brokers should allow you to get a comprehensive list of all the facilities in a given market. Often, these brokers have both the names and addresses of all the facilities in a certain geographic area.
Build a good working relationship with the brokers in your target area or city. They should be able to help you find storage units that meet the criteria you are looking for.
Simultaneously, you should also contact the owners with a mailing campaign. You could try cold calling each facility after looking for the facilities in your target market on Google.
RELATED: Commercial Real Estate Financing Basics | What It Is and How It Works
Where Do I Get Funding for the Purchase of Class C Properties?
Contrary to popular belief, the purchase or development of storage facilities is still a part of the commercial real estate financing programs of banks.
Historically speaking, the self-storage industry actually has the lowest loan default rate among all commercial real estate loans. The default rate for this industry is far lower compared to office buildings, apartments, and retail strip centers.
Of course, local community banks, credit unions, and other savings and loan banks take notice of this trend.
Banks, as we all know, are in the business of loans. Over time, these financial institutions have moved away from speculative loans on development projects. Nowadays, they prefer to lend money to income-producing assets with a good track record
The self-storage sector's historically strong performance has allowed banks to welcome investors with open arms. With a solid business plan backed by thorough due diligence, it is actually very easy to acquire a commercial real estate loan for this asset class.
How Do I Upgrade a Class C Facility to a Class B Facility?
"Curb appeal" should be your starting point.
Check the colors of your facility compared to newer facilities around the area. Check whether the buildings are old and weathered or the roof, doors, and walls have faded to gray or tan.
A painting contractor specializing in doors and steel buildings could work wonders on your storage units.
Adding a new sign and some color-coded flags and banners should give it the attention it needs. The people will then easily see the paint job you have done and other changes you have made.
As an investor, you should immediately assess the highest and best use of vacant land. Check out the extra space at the site. The adjacent property might also have extra space that you could potentially purchase.
Upon improving your facility and making the necessary management improvements, your reward will be a higher occupancy. Afterward, you could easily build additional storage units at the site, further growing your commercial real estate business.
Additionally, do not forget to look at the existing boat/RV lot. Constructing additional buildings on that land should give you a better return on your investment compared to leasing out parking spaces.
Adding a few security cameras should also ease the minds of your customers. It will make your storage facility a lot more appealing if tenants know that their personal property is safe.
When you run out of room, talk to your neighbors. There might be opportunities to purchase additional land for you to expand on. This should help increase the value of your facility and allow you to scratch your development itch.
Investing in storage units might not be the first thing that comes to the minds of most people when thinking of investing in commercial real estate. Unbeknownst to them, this just might be the easiest, most affordable, and most convenient solution for them to get into the industry.
With enough work and a smart and effective marketing campaign, the savvy investor could easily turn a fortune out of these small Class C storage facilities.
Are you still cold calling? There is a better way! Top producers don't cold call, they execute a targeted and proactive prospecting campaign. Here is a 5-minute audit to see how your prospecting stacks up against the best in the CRE industry! Take the Prospecting Audit.
Up Next: How To Create An Effective Commercial Real Estate Marketing Plan