Ethical principles for CRE brokers are important not just for each individual working in the industry, but also for society and the economy as a whole.
In this article:
The 9 Ethical Principles for Success in Both Work and Life for CRE Brokers  
1. Follow The Golden Rule
Do unto others what you want others to do unto you. In the CRE world, both respect and trust attract and retain clients.
Research by both Harvard Business Review and Bain & Company shows that retaining customers is not only cheaper but also more profitable.
Listen to whatever needs your potential clients bring up. Have good conversations with them. Most of all, stay humble all the time. Put yourself in the shoes of your client. Whatever is hurtful to you, do not do to any prospect.
2. A Real Estate Broker Should Be Open About Monitoring and Control
Every transaction of a commercial real estate broker should undergo assets monitoring. A good CRE broker does not end the business relationship after a sale.
Making sure that the client receives a satisfying deal erases most of the legal and compliance risks. Of course, client satisfaction also improves revenues through repeat and new customers.
The broker has the duty to inspect all the units before turning the properties over to the clients. Before, during and after the sales transaction, the broker should make a follow up about the status of the sale.
Have a site visit and viewing of the unit. Monitoring the quality of your work creates goodwill for all parties.
3. Show the Client How Things Work
To be a competent real estate broker, you have to give a comprehensive plan for your prospects. Anything short of understanding diminishes the value to both parties.
You need to demonstrate proper knowledge. A good CRE broker functions not just as a mediator between buyers and sellers, but also as a knowledgeable resource.
Good brokers close the deal while great brokers sustain the momentum. Keep a steady stream of clients by sustaining their interest and respect by demonstrating your knowledge.
4. Explain Reports and Research
The first order of business in a CRE pipeline is to get the attention of the prospect. Reports and market research are immensely important. It is vital to show competence and expertise of commercial properties by presenting data.
Remember, you are dealing with businessmen, not residential owners. These prospects require a more in-depth report with an angle that focuses on ROI.
The report could include relevant information regarding the current conditions and status of a property. Giving value to the prospect must be the topmost priority, particularly the added value of clarifying the financial conditions of both the buyer and seller.
Market research plays a key role for clients. The outcome of your research would determine the appropriate recommendation to the client.
5. Be Specific About the State of the Real Estate Market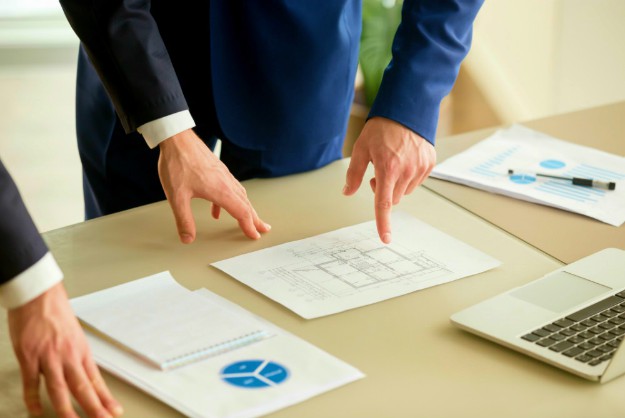 In the real estate industry, knowing the state of the market is crucial. But how specific should a broker's knowledge and awareness be? Most of the data readily available is from federal and state bodies. Clients often need more specific and specialized information.
Showing the macro numbers proves a point, but stating both the information and the story of the local business environment shows dedication. By giving specific and realistic data and analysis for the current locale, clients receive better service.
6. Avoid a One-Size-Fits-All Approach
Every client has different needs and priorities. As a broker, you need to have a variety of options for clients. When approached, prospects generally fall into one of four different mindsets.
Get to know your clients so you can tailor a plan to fit their specific needs and timeline.
7. Be Versatile
This principle relates less to people and more to other external factors. For you to be able to identify as an effective broker, you must be flexible at all times in dealing with any roadblocks.
It's important to identify themes in your business so you can adapt appropriately. The need for versatility may prove strong in certain months over the years. Having a slow sales month? Show flexibility by taking this time to train your team on new approaches or sharpening up your prospecting list.
Lastly, the organization should look not only at the personnel but also the efficiency of the whole business process. Eliminating waste in your sales system and prospecting process can lead not just to a flexible workplace but also to more profitable deals.
8. Apply Creativity
A competent broker must be creative not just in convincing clients, but also in solving problems. CRE brokers can add value by showing different angles that the client may not have considered before.
Creativity and logic do not need to contradict each other; both can play to each other's strength. Practice creativity by adding a different perspective and then finding other options.
9. Speak Up
Every broker has their own opinions or ideas. Sharing such opinions can actually enrich the client by showing a new angle they have not seen before or as a cautionary tale.
The broker can also give an update from time to time so that clients can prepare and expect for both opportunities as well as contingencies.
These nine principles can give brokers not only an edge in competence and skills, but also in their personal life. Practice good habits and follow ethical principles and excellence is sure to follow.
Do you know the difference between cold calling and campaign-based, targeted prospecting? The difference is huge. In this 3-part Mini-Course Rod will take you through the exact pieces needed to create a prospecting campaign that will: target your ideal prospects, warm them up before the call, and give you the best chance to win their business! You can watch the mini-course here.
Up Next: Start The New Year Right | 10 Real Estate Agent Goals