Does This
Sound Familiar?
You're struggling to run your business operations while growing your own production and trying to secure a small fraction of personal time at the end of each day.
So we created a program to help you operate a self-sufficient company with highly effective leaders who will help you maximize your firm's profits, so you can recapture margin in your personal life.
MASSIMO MEMBER SUCCESS STORIES
Each of our Massimo Members has a different goal and vision, and each has been able to create a business they always imagined they could
PAUL MASSEY – CEO/FOUNDING PARTNER AT B6 REALTY ADVISORS (FORMERLY MASSEY KNAKAL)
Owner/Manager Coaching
Rod and his team have played an integral part of our organization. Several of our partners and associates work directly with their coaches and each has greatly enhanced their production. They work with our senior management, including me, and our managing directors to keep us on point with our aggressive strategic initiatives.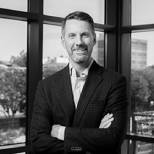 Justin A. Beck, CCIM, CPM
Beck Partners
Pensacola, FL
Owner/Manager Coaching
The Massimo Group was really effective at helping us build a solid foundation and process around mentoring and managing our sales team that didn't exist previously.
TOM RANKIN, CCIM – PRESIDENT AT SVN RANKIN COMPANY
Owner/Manager Coaching
I decided to completely overhaul my brokerage practice of 15 years. With Rod's guidance, we have identified opportunities which will generate higher returns from our operations for years to come. Best of all they were with us every step of the way and continue to be a partner in our success.