Does This
Sound Familiar?
You're starting your career virtually on your own. Your brokers are busy. Your competition is fierce. And you're trying to figure out how to have a fast start to a long career in CRE.
So we created a 12-week program to help you quickly build a 6-figure pipeline and close deals, so you can earn the financial freedom you deserve.
Learn the success strategies of top producers to get off to a strong start
Skip the common mistakes made by most new agents
Discover the right approaches for building a business fast
Create your business with a strong pipeline
New to Business Program Success Metrics
Of Graduates Still Going Strong 3 Years Later
Average Net New Pipeline Value Achieved During Program
If you want to avoid the "trial and error" approach to a successful career, then join N2B now. You'll jumpstart your success and grow the career of your dreams!
CRE RESULTS GUARANTEE:
If after 12 weeks you have completed and implemented the work that we ask of you, including using our scorecard and pipeline, as well as attended at least 80% (18 of the 24) coaching sessions and you do not believe you are in a better position to earn greater commissions than when you started, we will extend your coaching program for an additional 12 weeks,
at no cost to you.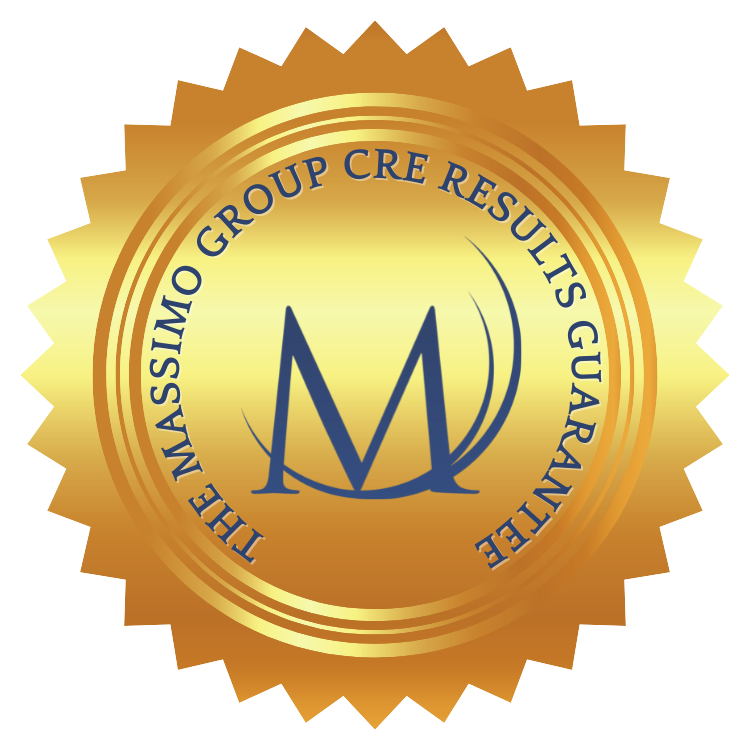 MASSIMO MEMBER SUCCESS STORIES
Each of our Massimo Members has a different goal and vision, and each has been able to create a business they always imagined they could
Ryan Murray – NAI CIR
New-To-Business
Unfortunately, the commercial real estate business does not come with a manual. Thankfully, there is the N2B program by the Massimo Group. It is a great solution for those breaking into commercial real estate.
Adam Rumsey – View 22 Capital
New-To-Business
My biggest hurdle within the real estate business was being able to pick up the phone and call someone to set up a meeting. The Massimo Group taught me how to make targeted calls and secure appointments. The coach's knowledge and determination to push the new brokers to see us succeed exceeded my expectations.
Jon Haugen – Clark Commercial Real Estate
New-To-Business
The Massimo Group N2B strategies and techniques gave me the knowledge I needed to pick up the phone and dial with confidence. I would highly recommend this program to anyone looking to improve their prospecting game.
Sherief Gouda – Capstone Apartments
New-To-Business
Think of the Massimo's N2B coach as an accountability partner who is sharing techniques of the top brokers around the country and is vested in you securing a strong and fast start to your own career.