[smart_track_player url="http://traffic.libsyn.com/themassimoshow/massimo_show_bob_burg.mp3″ title="Bob Burg on Why to Use a Methodology" ]
Bob Burg, one of today's top influential leaders, shares how a subtle shift in focus is not only a more uplifting and fulfilling way of conducting business but also the most financially profitable way. Known for his book Endless Referrals, Bob explains the 5 principles in his business parable, The Go-Giver, on the show today.
Bob is a sought-after speaker at company leadership and sales conferences and an author of a number of books on sales, marketing and influence, with total book sales of well over a million copies. His book, The Go-Giver, coauthored with John David Mann, itself has sold over 925,000 copies and it has been translated into 28 languages.  His and John's newest parable in the Go-Giver Series is The Go-Giver Influencer.  Bob is an advocate, supporter and defender of the Free Enterprise system, believing that the amount of money one makes is directly proportional to how many people they serve.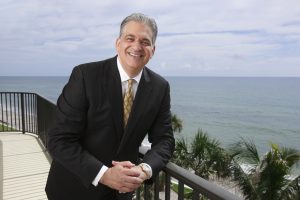 The 5 Go-Giver principles explained so you can easily understand them and apply them in life
How to actively seek prosperity
How to sell the invisible