ATTENTION NEW TO THE BUSINESS REAL ESTATE PROFESSIONALS
SECURE A STRONG START TO A GREAT CAREER IN REAL ESTATE
Our New to the Business (N2B) program shows you how to build a consistent, growing business and outperform your competition.
"THE N2B PROGRAM HAD A HUGE IMPACT. I STARTED FROM GROUND ZERO AND SECURED 3 LISTINGS DURING THE COURSE OF THE PROGRAM. THIS IS A REQUIRED COURSE TO ANYONE STARTING OUT IN COMMERCIAL REAL ESTATE."
Limor Spilky | Location Matters
TRUSTED BY BROKERS, AGENTS, AND PROFESSIONALS FROM THE TOP REAL ESTATE COMPANIES IN THE WORLD








Commercial real estate can be a great career. But many agents fail in their first few years.
They work long hours for little money. Their decisions are haphazard and hectic, lacking any clear direction or focus. Soon 60-70 hour weeks become the norm, yet their pay doesn't reflect the amount of time invested.
Why does this become such a routine story for so many? As one client put it: "I thought I was going to get support from my broker and fellow agents. They are simply too busy doing their own deals, and relying on them won't get you what you need. It's easy to get lost without the proper direction."
But you're
different, right?
Wrong.
Without the right foundation in place, you'll likely be one of the countless agents who fail in the first few years, even months. Maybe you aren't trained by anyone. Maybe no one at your company has time to teach you the path to success.
The best path to a lasting career in commercial real estate is by launching on a smart foundation.
Learn the success strategies of top producers to get off to a strong start
Skip the common mistakes made by most new agents
Discover the right approaches for building a business fast
Create your business with a strong pipeline
IF YOU WANT TO BUILD A STRONG, SUCCESSFUL CAREER IN COMMERCIAL REAL ESTATE, REGISTER FOR OUR N2B PROGRAM TODAY.
The Massimo N2B coaching program has been the catalyst to hundreds of successful commercial real estate careers.
Through a program designed specifically for new agents, we'll walk you through the key pillars of success in this industry. You will learn the right steps toward building your book of business, developing a strong pipeline, and creating the career of your dreams.
This 12 module program is designed for your success. During your weekly coaching calls with your group, a certified Massimo coach will show you winning strategies to grow your business.
You'll also get access to the Massimo Membership community, allowing you to learn from some of our top producers around the country.
THIS COULD BE YOUR STORY…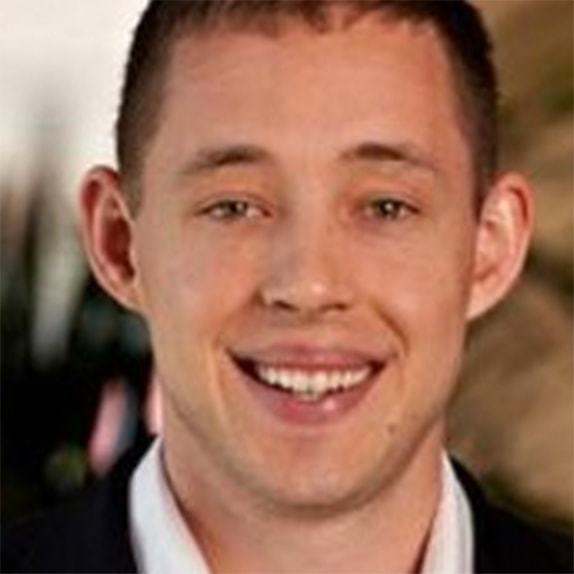 "I was looking for a program to help me start my career strong and fast. The N2B platform from the Massimo Group gave me the tools and support I needed to do just that."
"Unfortunately, the commercial real estate business does not come with a manual. Thankfully there is the N2B program by the Massimo Group. It is a great solution for those breaking into commercial real estate."
Of Graduates Still
Going Strong
3 Years Later
Average Net New
Pipeline Value Achieved
During Program
Module 1. Introductions & Expectations
Module 2. Time Management
Module 3. List Building and Database Integration
Module 5. Value Proposition
Module 6. Strategic Prospecting
Module 7. Prospecting Letter
Module 8. Opening Statement
Module 10. FOCUS Questions
Module 11. Personal Presence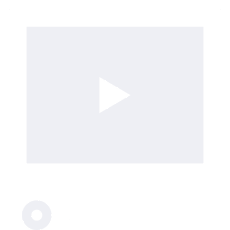 Weekly Video Conference
Group Coaching Calls
Proprietary Videos & Exercises
for Each Call
Coached by Certified
Massimo Coach
One payment of $3,000
non-refundable
Two monthly payments of $1,600
non-refundable
Three monthly payments of $1,200
non-refundable
Weekly Live Group Video Conference Coaching Calls
Web-based and Mobile Personal Business Platform
Professional Business Activity Tracker
Brokerage Business Bloodline and Reporting
Exclusive Member of Facebook Community
Video Library with Exercises & Worksheets
Precision Prospecting System™ Lite
Personal Presence Pyramid™ Lite
Group Video Conference Coaching Calls
Access to Coaching & Content Until December 31, 2020
Proprietary Technology and Tools to Keep You Consistently Moving Forward
The Massimobile™ platform is your repository of all the vital elements of your program. Massimobile™ features include: our customized goal identification and key metric recording, exercise, worksheet and video library, proprietary pipeline tracking and your coach communication channel.
Ultimately, Massimobile™ provides you 24/7 access to your commercial real estate business and gives you confidence in knowing where you should be focusing your efforts and how to best allocate your time and talents to secure the greatest results.
FREQUENTLY ASKED QUESTIONS
Do I need to be in a specific region or industry?
Not at all. We have clients in every major city and industry. We even have a large number of wildly successful new to the business Massimo Members in secondary and tertiary markets.
What is the return on my investment?
We can't make any guarantees (because your success is completely dependent upon you taking massive action), but here's what the data tells us: those Members completing the N2B program graduate with an average potential pipeline value of $165,000. Plus, 92% of the graduates are still in the industry 3 years later.
I have already been in the business for 1 year. Can I still enroll?
Absolutely. The N2B program is for those commercial real estate agents with up to 2 years of experience.
We show you some of the secrets we've discovered after studying top brokers for nearly 10 years. You'll learn things like:
– How to fill and evaluate your pipeline
– The best prospecting techniques
– Starting your days, weeks, and months with a clear plan of action
– How to quickly become a top-of-mind expert in your market
31
Experienced Certified CRE Massimo Coaches
620
Years of Combined
Experience
22,740
Individual Coaching Sessions
Who is the Massimo Group?
For over 11 years, the Massimo Group has empowered CRE brokers, agents and advisors of all levels of experience and success, professionals to build better businesses with repeatable processes that produce predictable results.
Our members are located in primary, secondary and tertiary markets and are affiliated with both national and independent firms. These members discover how to grow their businesses by working less… but better.
They consistently out-earn their peers by 7 times while having more time in their lives for those things that matter most to them.
IF YOU WANT TO AVOID THE "TRIAL AND ERROR" APPROACH TO A SUCCESSFUL CAREER, THEN JOIN N2B NOW. YOU'LL JUMPSTART YOUR SUCCESS AND GROW THE CAREER OF YOUR DREAMS